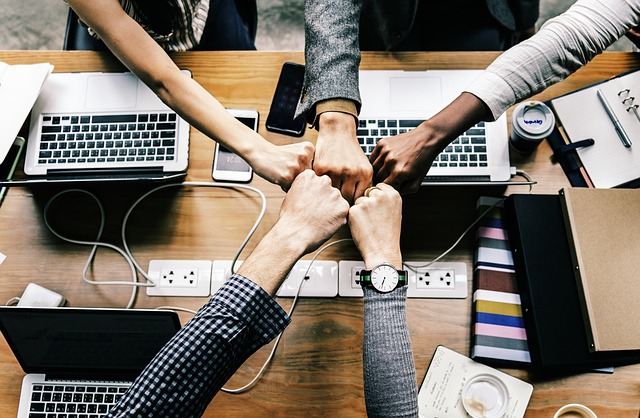 How to Create an Efficient Team
Building a business is tough work. But it's made much easier when you don't go it alone. Teamwork is typically more effective than a single man or woman taking on a sea of tasks on his or her own. Consider these four tips to help you develop the right team for you and your business:
Create an Open Environment: Most successful people have one thing in common: a commitment to lifelong improvement and learning. As you build your business, encourage an attitude of continual curiosity and helpfulness among you and your team members. Your team can learn from each other and you can learn from your team. Encourage questions, suggestions, and idea-sharing. You will also benefit from consulting with a mentor in your field who can help you tackle new situations with an informed, confident eye.
Combine Your Strengths: When putting your team together, be honest with yourself about your personal strengths and weaknesses. Play to your strengths and seek team members that will bring their own unique skills to the table. If you are unsure if you have the right type and amount of help, consider consulting your mentor. Your mentor can provide an objective perspective to help you identify your strong-suits, as well as help you realize areas where your team can support you. Build a team of people with diverse skillsets to improve your team's ability to grow, problem solve, and adapt.
Convey Purpose: Give each member of your team a clear sense of their role and communicate the mission of your business to your team as a whole. The motivation of a shared purpose will go a long way. By making sure everyone on your team understands what they need to do, you will keep your business moving in the direction you want!
Don't Just Set Goals and Walk Away: Check in with your team's progress regularly. You may be busy taking care of many responsibilities, but if you make the time to support your team, they will be energized to work toward your business's shared goals. A leader who is present, engaged, and gives feedback enables his or her team to succeed!
While it may take time to find the right team for your business, be confident that together you and your team will overcome any challenges you'll face and accomplish more than otherwise possible.
Ready to take control and build your own business? Learn more team-building tips at www.syncis.com/blog.