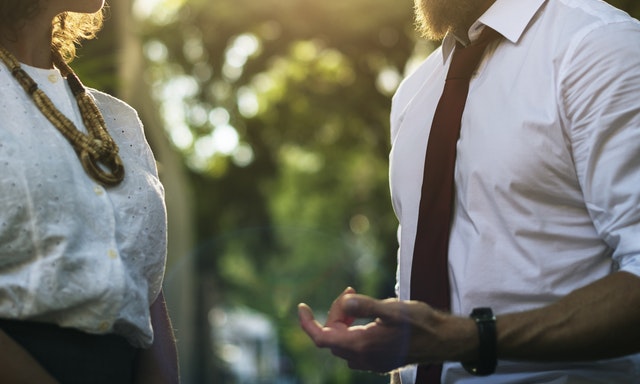 The Bottom Line Benefits of the Art of Listening
Are you looking to improve your financial or professional life? One habit, in particular, can bring about positive change: being a good listener.
If you encourage others to talk about themselves, instead of dominating a conversation with your own worries and opinions, you will be opening yourself up to personal and financial growth and inspiration. Consider these two ways that asking questions and keeping an open ear can improve your life.
Improve Your Financial Life: If you're eager to reach a place of financial stability, practice the art of active listening. No one on their financial journey finds the perfect place completely on their own; sometimes, you'll benefit from stopping for directions! By actively listening, you'll learn from successful and financially minded peers. And by simply respecting and showing interest in their ideas, you'll also generate strong, lasting connections with people that can be valuable sources of support in the future.
Improve Performance: As a professional, you may wish that some days, you could just get people to listen to you. One way to make that happen is to actually listen first. If you can determine the source of your client's needs and concerns, you can introduce, in a meaningful way, products and services to them that will genuinely improve their lives. Learning about a client's needs comes from asking questions that both show you care, and encourage the speaker to express honest feelings. One way to do this is to first ask how they have been feeling lately. Next, if they have a significant other or children, ask how their family or kids are doing. In addition, ask them about what has been going well for them, and if they express frustration about an aspect in their lives, don't be afraid to offer a sympathetic ear. Your listening demonstrates you are eager to help them on a personal, individual level.
By developing the art of listening, you improve the lives of those around you. And the best news is, listening can lead to your financial and professional growth.
To learn more ways to improve your financial life, visit the Syncis blog at https://www.syncis.com/blog/.