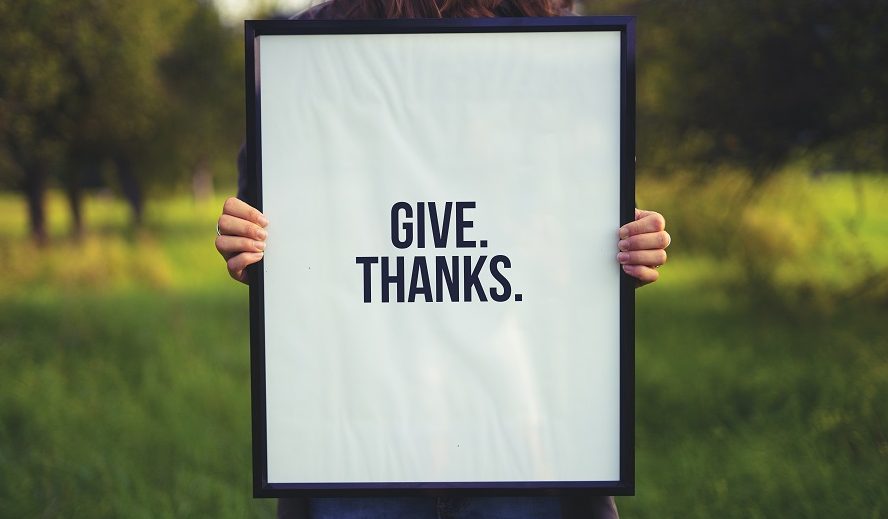 Say More Than "Thank You": How to Personalize Your Gratitude
When was the last time you said "thank you" in a meaningful way? We often remember to thank those who open doors for us, hand us our daily lattes, and say "bless you" to us after we sneeze. But we may overlook our gratitude for our friends, clients, and colleagues!
Generally speaking, gratitude is the simple but highly beneficial practice of acknowledging the comforts, accomplishments, and people who have helped you get to where you are today. Whether you work for someone else or are building your own business, always remember to practice an attitude of gratitude. Studies show that experienced leaders who take time to share their gratitude with others create more positive work environments, build long-lasting connections, and encourage others to apply their own talents with greater passion.
Are you grateful for the people in your life? These three tips can help you say "Thanks" in just the right way:
Be Empathetic: Look at life from this person's perspective for a moment. They likely faced and tackled some challenges today, just as you did. For example, if someone's position is especially stressful, acknowledge their ability to stay positive and solve problems, no matter how high the pressure. And if you aren't sure what their experience was today, don't be afraid to ask in a skillful way!
No Accomplishment Is Too Small: Try to regularly thank people when they are bringing their talents to the table for you. Give thanks for more than just the job well done—also acknowledge the progress someone has made along the way! Don't be afraid to get specific.
Customize Your Thanks: When it comes to expressing gratitude, one size does not fit all. For example, one individual may wish their contributions earn them more responsibilities and involvement, while other individuals may respond better with verbal praise and public recognition for their accomplishments. The more you know someone, of course, the more tailored your thanks can be. This is why many successful entrepreneurs make a point of staying in touch with their support networks and scheduling regular check-ins with their team.
Set a goal to be more outwardly thankful this month. After all, why keep positive thoughts to yourself?
Learn more ways to give and get appreciation at the Syncis Money Blog.