Just How Stable is Your Financial Foundation?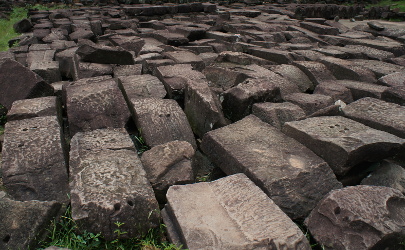 When it comes to constructing a building, it takes the combined skills of architects, contractors, and laborers to make sure each component of its vital foundation will support the building for decades to come. Thankfully, when it comes to our finances, it won't take quite that many trained professionals to make a strong foundation. But it will require a disciplined combination of elements to reap the rewards of making solid financial decisions.   
Your financial foundation can be simplified to these four pillars:
Money Management:

What are your present spending habits? Make a budget so you buy only what you need

,

and don't spend more than what you make. Pay off your current deb

t

. Don't accrue more! Give yourself extra motivation to improve your spending habits by making long- and short-term financial goals. Do you have an emergency fund in place

? Plan ahead in case

something happens to your job

,

your family

,

or you.

Insurance:

The second pillar of your financial strength is your preparedness for worst-case scenarios. Consider enrolling in health

,

life

,

liability

,

and disability insurance.

Accumulate Assets:

You will hopefully reach a point in your life where you can afford to invest in a retirement fund and meeting other long-term financial goals. Developing this pillar can take decades

,

but the effort will be worth the future stability it gives you!

Your Legacy:

Documents, like wills

and

living trusts, will ensure you protect your wealth and those you care about most.
While these pillars won't be built overnight, with steady discipline and a plan, you can ensure that when a major disaster strikes, you'll be able to build toward the sky, rather than having to start over from scratch.