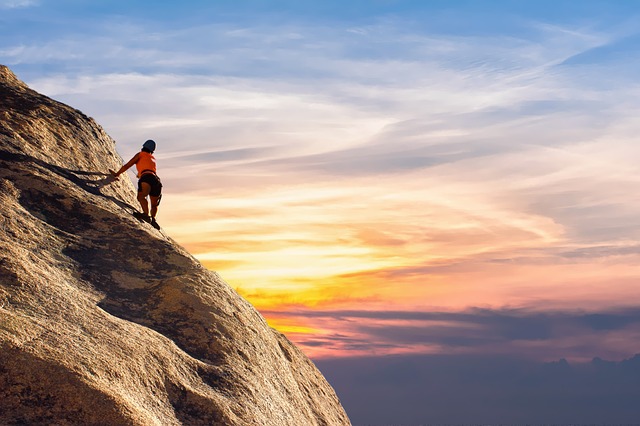 How Personal Confidence Builds Financial Confidence
While personal and professional growth are definitely hard work, they do not need to come at the cost of our happiness and peace of mind! In fact, studies have shown that those who possess a positive, confident self-image, learn and grow more effectively than people who have low self-esteem and pessimistic expectations. As easy as it can be to give into our doubts, fears, or other self-limiting thoughts, consider these four ways that confidence can help us grow financially and professionally:
The Confidence to Talk to Others: Push yourself to ask those you trust and respect for professional advice that will help you grow. If you feel nervous talking to other people, consider taking a speech class, or practicing basic vocal warm-ups in front of the mirror. People are always receptive to calm, clearly-spoken individuals. It doesn't hurt to prepare yourself with questions and talking points, so that you can feel confident in your words and walk away with the advice you were hoping for. The more comfortable we feel talking to people, the better we will be able to make professional connections, including meeting future clients.
Confidence to Say No: We are allowed to say no when we feel like a certain action will distract us from our goals. For example, it is important to feel comfortable saying no to purchases that may have social or personal pressure behind them. Consider suggesting that your friends meet for a potluck instead of a fancy dinner some time. It is also important to recognize when buying the latest-and-greatest thing is a necessity, or simply a purchase that makes us feel good but takes away from our overall financial well-being.
Confidence to say Yes: …to saving! And to all the steps you are taking toward positive growth. People who tell themselves that they "can't do it" are far more likely to give up because of their self-sabotaging mindset. Have faith that you can achieve the professional growth, the personal connections, and major financial goals you want. It also helps to create protections along your journey that will enable you to maintain your progress with confidence: an emergency fund, as well as proper insurance, for example, will make you feel more confident when you are out in the world. Believe in your ability to save strategically, so that you can feel more secure facing any situation in life.
Confidence to Decide: Knowledge builds certainty. Before you make any professional or financial decision, do your homework. Make decisions based on evidence and research, not just impressions or personal advice alone. For example, if you are unsure about the current financial market, but would like to make a major financial step, consider speaking with a professional who can help you get a realistic view of both your own standing and of the market as a whole.
Growth takes time. Have confidence you will get to your end goal and remember, the journey is half the fun!
To learn more ways to improve your professional and financial life, and your quality of life overall, visit the Syncis blog at www.syncis.com/blog/.