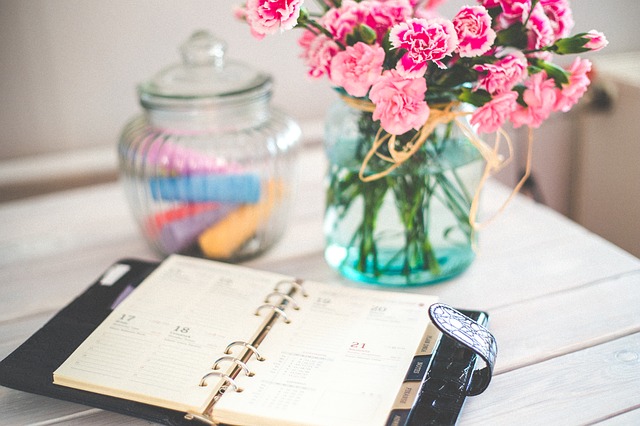 Four Ways Organization Leads To Success
Have you ever tried to leave your home in the morning, but couldn't find your keys, your eyeglasses, or even your wallet? You likely took extra time finding your lost items and left feeling stressed and distracted and running late.

Save time and increase peace of mind by getting organized. The value of being organized extends past cleanliness and tidiness: if we organize our day, we enable ourselves to think and act more efficiently. Consider these four ways to get organized:

Organize Your Expenses: If you have financial goals that you would like to accomplish sooner than later, you will benefit from organizing your monthly spending and savings habits into an easy-to-follow budget. Save your receipts and use online banking tools to get an accurate sense of where you can improve your financial habits. Changing our saving and spending habits may feel difficult, but the budget itself will be a clear indicator of what you should spend on expenses, and what you need to save so that you can build financial security or afford a particular purchase. If we do not have budget or savings goals in place, we risk spending more than we intended and losing valuable funds without realizing it!

Organize Your Space: When we can't locate the items we need for our day, we lose valuable time and create unnecessary stress. Improve your ability to function and focus by giving yourself time to clean up both your home and office spaces. Consider reducing clutter by getting rid of what is non-vital, so that you will have easier access to the items that matter. Organizational tools, such as filing systems or even a new set of drawers, go a long way. Streamline your surroundings, and your mind will follow.

Organize Your Goals: If we set measurable goals, we can track our progress and make course corrections when necessary. Avoid vague goals such as, "I want to earn lots of money" or "I want to retire rich." These won't get you anywhere. Rather, set specific ones such as, "I earn (input amount here) every month." And then follow these clear goals with steps on how you will accomplish them. For instance, what three action items will you take today? It can be contacting a specific amount of people in your network, setting up a particular number of meetings, and closing a certain amount of deals. You don't need to wander hopefully toward a goal. Instead, allow yourself to stride confidently! Realistic goal-setting will benefit both your personal and professional life.

Organize Your Time: One habit that most successful people have in common is skillful time management. Create a daily schedule in order to stay focused on the personal and professional tasks you need to accomplish. If we challenge ourselves to be as efficient as possible, while leaving room for healthy breaks, we will make noticeable progress toward our goals. Also, an important part of time management is understanding what you need to do and the time required to do it. Setting realistic timelines is a valuable step toward improving your greater financial security and professional success.

Interested in learning more ways to succeed? Visit the Syncis blog at www.syncis.com/blog.