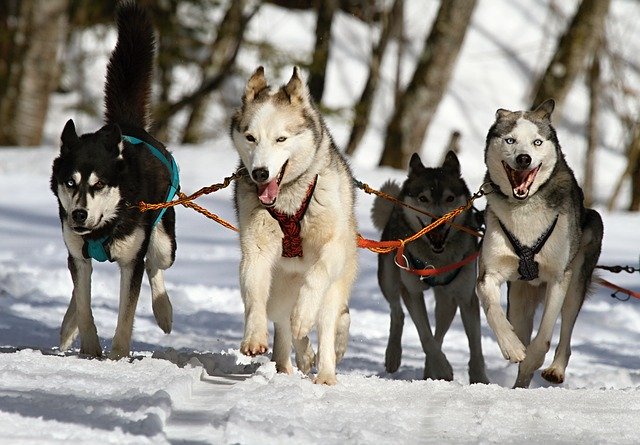 Three Truths about Leadership (And Life!)
Would you like to be a better leader? Good leadership can unite a team and guide a company to success. Leadership is far more than symbolic: leaders must make conscious decisions that impact themselves, their teammates, and their company as a whole. To be an effective leader is both a great honor and a big challenge!
Whether you want to be heard, respected, or helpful, these three truths can help you take the lead in life:
You Drive Your Progress: Want something done? Take action on it. Do not assume someone else will do it for you. Do you have a certain task or goal in mind? As a leader, you are responsible for goal accomplishment. If there is an issue within your company, it is your job to identify and solve the problem. Working with a team of people? It's up to you to convey how their work helps accomplish the company's greater objectives. Successful leaders take initiative and practice clear communication to make sure the members of their team stay on the same page. State your ideas, goals, and expectations clearly to your team: people cannot read your mind!
You Give, You Receive: A leader who gives his best to his team is leading by example. Approach each day not in terms of how your team can help you, but how you can help them. Offer your expertise whenever possible and have faith that your skilled team can get the job done. If you give your full effort, you increase the likelihood of receiving the same in return. Just as a giving attitude often translates to meaningful, lasting relationships, a giving leader encourages the best from his team.
You Can't Do It Alone: You may drive your career, but you won't get far by yourself! If you are the engine and wheel of your company, your team is as vital as a car's axle and tires: without them, you aren't going anywhere. Your peers and friends can help you stay focused and fueled for the long drive ahead.
In addition to your team, establish a relationship with a mentor. A mentor can give you directions from time to time, help you avoid professional pitfalls, and even provide helpful shortcuts! They can clean your metaphorical windshield, giving you a clear view of the future. Remember, as much as you and your team comprise your company, you are passengers on the road together. A dedication to a positive, respectful leadership style will make the journey to success much more enjoyable for all involved.
Ready to embrace professional success? Take the lead. Learn more ways to guide and grow at the Syncis blog.