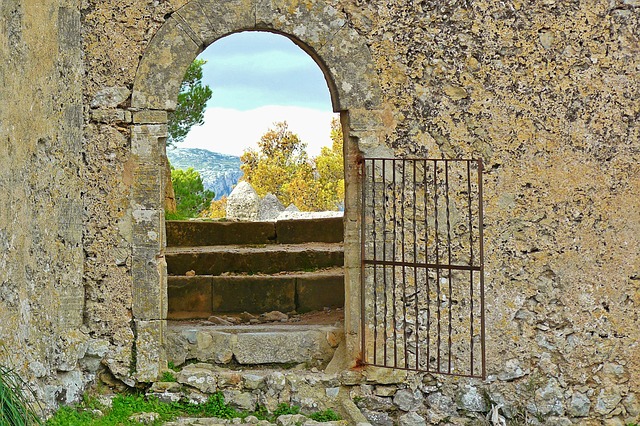 How to Turn a Dead-end into a Door
Do you feel trapped in your current situation? If it seems like you will never have room to save or your financial goals feel out of reach, have faith that this situation is not permanent!
Here are three scenarios where we may feel trapped and hopeless, but if we take the right steps, we can persevere, progress, and find ourselves on an open-ended path:
Tear Down the Mountain: Does your debt feel out of your control? The first step you should take is to stop using your credit cards and to halt all future borrowing. Calculate how much you would need to pay back, above minimum, every month in order to have your debt repaid within a set amount of time. Determine what you could repay within five or ten years. The more regularly you pay down your debt, the better your credit score will become. At this point, visit your bank or lending institution to find out if you qualify for a better interest rate. While it will take time, the act of making this plan, as well as sticking to it over the long term, will take you both out of debt and into better overall financial habits for your future.
Your Paycheck Doesn't Cut It: Does your paycheck only cover your basic necessities every month? If you feel like you do not have room to grow in your current job, consider pursuing an second career. As daunting as this may seem, many second careers are designed to fit into our busy lives. Make a plan to save any additional income in an emergency fund that can help you cover a transitional period or worst-case-scenario. Once you have enough saved to cover one month's unemployment, you can begin moving this saving toward your financial goals.
You Feel Trapped In Your Routine: You may feel like you will never do anything other than your current day to day routine. If you feel trapped, consider turning your spare time into opportunities for personal growth. Talk to other people who have the good habits and success you want to see for yourself. The more you search for people and places that fit what you want for your income and schedule, the more likely you are going to find an opportunity that you can, in fact, embrace.
Visit the Syncis blog at www.syncis.com/blog/ to learn more about ways to improve your financial life.