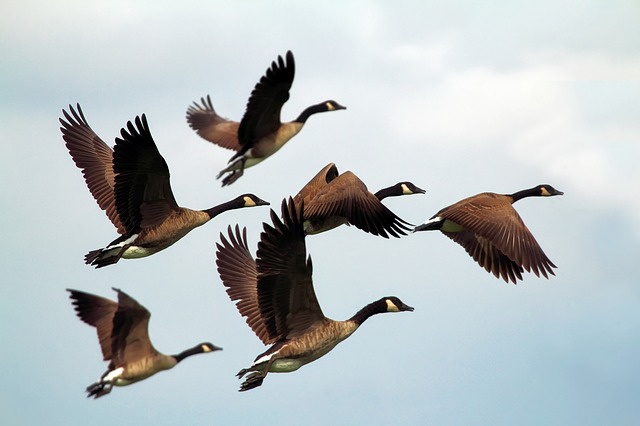 Five Leadership Traits that Connect with People
A team of people united behind a cause will always accomplish more than any one person alone.
While your personal expertise and experience will help lay the groundwork for success, the more effectively you guide your team down the road, the sooner your business will reach its goals. Energize and motivate your team. This will enable your team to succeed and grow over the long-term!
Encourage your team to embrace opportunities and overcome challenges by adopting these five characteristics:
Be a Giver: Make a point of approaching peers and clients alike with an attitude of service. Find out how you can be of assistance to others. They won't forget it! Your team will always be impressed by your knowledge and accomplishments, but they will be even more impressed by your dedication to sharing these gifts to benefit others.
Be Kind: Logic and decision-making are invaluable skills for anyone seeking to grow their business. But leadership is about far more than problem solving. Compassion encourages talented team members just as much as your ingenuity and work ethic does. Kindness conveys that you care about your team as people. If your team is willing to put in the hours for you, it is only fair that you display compassion at the moments where they need your understanding.
Be Mindful: It can be easy to get caught up in the stress of the day. In order to avoid fatigue and emotional distraction, try to become more mindful of your mental and physical state. Mindfulness takes practice, but it is a very valuable way to improve your control over your mood and energy levels. Take time to breathe and assess your mood in the present throughout your day so that you can maintain clear, respectful communication with your team.
Be Humble: Humility is an expression of strength. When leaders reveal that they have an ego or make an outward show of power, they are, in fact, conveying insecurity, not confidence, in their position. If you focus only on your successes, you may blind yourself to the moments where you may be wrong. Look for opportunities to learn and grow, so that you can work with your team to find the best solutions and benefit from their input.
Be Brave: It takes courage to try something new. It also takes guts to admit when something is not working. The best leaders in history were great because they were brave enough to trust in their team and to stand up for them when it counted. Be willing to take risks and have confidence that together, you and your team will overcome all obstacles to obtain your shared goals!
When you are building a business, remember: a business is just a group of people. If you treat your team and their time with respect, they will respect your faith in them.
Learn more ways to encourage success at www.syncis.com/blog.